Why is determining the Total Cost of Ownership (TCO) of a PC such a hot topic in today's corporate America? Is it because PC end-users are demanding more sophisticated, faster computing tools supported by higher level service agreements while corporate executives are desperately trying to cut costs, yet find ways for their work force to be more productive, thus making it imperative to know what their total return on investment is? Or is it because many IT managers are continuing to fight the battle to gain the resources and policies needed to truly standardize and centrally manage the PC environment?
JDA Professional Services, Inc., a Houston-based, market-leading IT recruiting, consulting and services firm offering flexible, customized total solutions to best fit our clients' needs, realizes that many Houston companies are grappling with these very issues. JDA understands that these issues are of tantamount importance ~ yet the solution to these issues more often than not prove elusive to many.  Then, and only then, can clients realistically take the first step and move on to being able to calculate the TCO of their PCs.
Moving on to TCO
JDA has found that after five years of Gartner Group studies on TCO, IT managers are now calculating their TCO by taking logical steps to build a case which minimizes assumptions, and increases the credibility of their results.
The Gartner Group is one of the most respected and recognized sources of current information regarding the impact PCs and other computing technology have had on business. The Gartner model utilizes four cost categories to determine TCO: administration, capital, technical support, and end-user operations.
Gartner's results for the TCO of desktop costs only, not including PC/LAN costs, can be depicted in the chart below.
The Gartner Group's research indicates that an unmanaged PC can cost a company as much as $40,000 to support in the way of maintenance, software upgrades, configuration changes, and end-user support during its lifetime. This does not include the initial capital investment of hardware and software. To determine where savings can be realized, a corporate strategy must include the tracking of all computing resources and all executed changes to configurations including both hardware and software on a PC. Using this information, the cost of the change can be measured in terms of time, money, people, benefit, and resources.
Contributing Factors
Research indicates that four factors contribute considerably to TCO:

Capital Costs: The initial purchase of hardware and software plus upgrades.

Labor and End-User Operations: The most significant cost of having PCs on end-users' desks is related to labor expenses. Many problems require direct intervention with the PC, increasing labor costs as help      desk analysts, technicians and end-users themselves spend time supporting individual desktops. Also, the unproductive end-user time resulting from system failures contributes to the high costs in this area. The everyday deployment and support of PCs incur technical     support labor expenses which include help desk, documentation, configuration standards development and review, research and development, training and more.
Non-Standard PC Configurations: Most businesses today roll out PCs that are configured in a known, approved way. Over time, however, as new applications are installed and items such as device drivers are updated, it becomes very difficult for IT to know exactly which components are installed on each machine.

Information and Applications Uniquely Tied to Specific Workstations: Each end-user is usually limited to utilizing only the PC located at his or her desk because both the access and use of their needed applications are tied to their specific PC. Every time an end-user moves their work location, the PC has to be moved as well, requiring a technician's time to de-install, re-install and test.
What One Company Learned
Entex Information Services recently reported that integrating services creates economies through streamlined management, linked systems, standardized delivery processes, optimized business processes, service level delivery, and continuous improvement activities. A well-planned, comprehensive approach to reducing support costs can lead to overall direct savings of at least 20 percent.
Microsoft's View on All This
Microsoft believes they are in the position to help companies reduce their TCO right now. As such, Microsoft is taking an important first step in delivering technology changes at the desktop through two main efforts: (1) The Zero Administration Initiative for Windows, and (2) The NetPC Reference Platform. Both of these efforts represent innovations in the operating system and hardware platforms that will reduce TCO at the desktop while maintaining compatibility with hardware and software. The Zero Administration Initiative provides IT professionals with a set of tools which will automate such tasks as updating each time they move. The NetPC is the answer to many business' needs to continue to realize the benefits PCs offer in terms of price, performance, compatibility, and adaptability, but want an option that supports lower cost of ownership.

The NetPC is a "sealed" case with limited expandability to prevent end-user modification. According to Microsoft, the NetPC will reduce support costs, provide a stable hardware platform for several years, lower the initial purchase investment and provide the ability and opportunity to build upon existing training, development and capital investments in Windows and applications designed for Windows.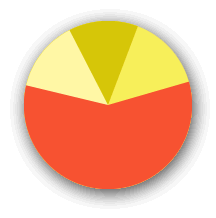 Call JDA today to assist you with the establishment of a strong foundation from which you and your company can be in a position to calculate TCO.
On your behalf, JDA will conduct a physical inventory of desktop and other computing equipment and then incorporate the results into an assets management system.